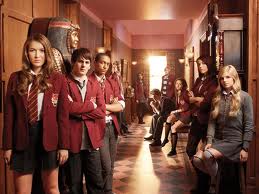 Here you can write songs that you think are perfect for House of Anubis, Sibuna, Peddie, Amife, Jara, Moy, or Fabina!!
Fabina Songs:
Before It Breaks
P.S. (I'm Still Not Over You)
You're Not Sorry
Already Gone
Enchanted
A Whole New World
Me With You
Beautiful Soul
I'll Stand By You
Broken
Love
Give Love a Try
My Perfect Day
Face of Love
Kiss The Girl
A Year Without Rain
Every Day
Every Little Thing
You're My Favorite Song
My Immortal
Fallin' For You
White Horse
Finally Free
Teenage Dream
No Air
Forever & Always
You I See
Dj Got us Fallin' In Love
BAM
Everytime We Touch
Tell Me That You Love Me
What Makes You Beautiful
Worldwide
Nobody Knows
Love Will Find A Way
Just The Way You Are
City Life
Peddie Songs:
BAM
Give it Up
Love you Hate you
Everytime we Touch
What Makes You Beautiful
Boyfriend By Big Time Rush
Worldwide
Countdown- in Victorious
One Thing
Just The Way You Are
As Long As You Love Me
Boyfriend by Justin Bieber
Fall by Justin Bieber
Die in your Arms by Justin Bieber
Jara Songs:
Do You Remember
Everytime We Touch
Give it up
Everybody
Just The Way You Are
Moy Songs:
A Thousand Miles (Acoustic Version)
Payphone
Amfie Songs:
Back To December
Never Face It Alone
Just The Way You Are
Sibuna Songs:
Ad blocker interference detected!
Wikia is a free-to-use site that makes money from advertising. We have a modified experience for viewers using ad blockers

Wikia is not accessible if you've made further modifications. Remove the custom ad blocker rule(s) and the page will load as expected.